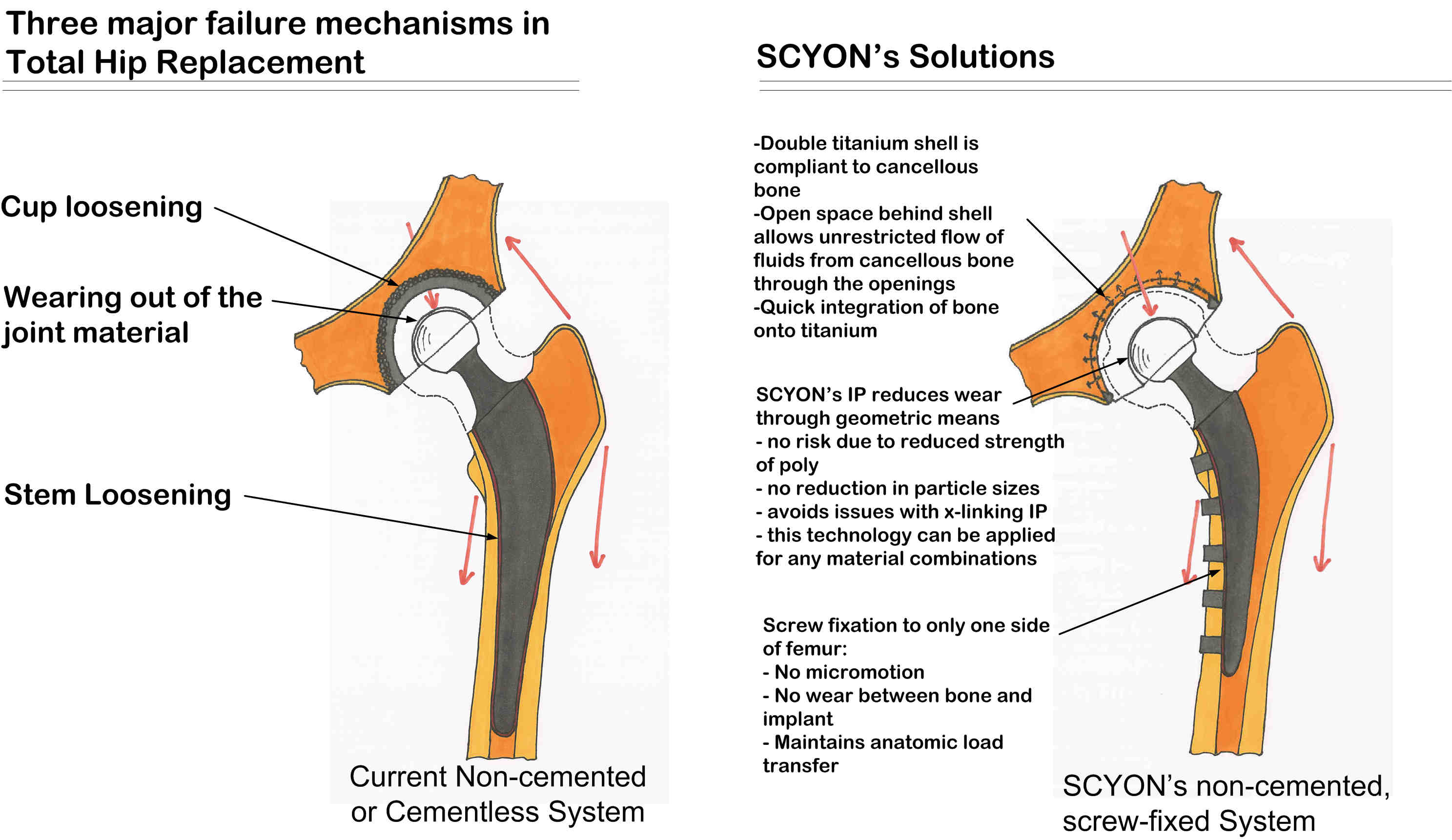 In total hip arthroplasty,two types of systems are utilized: cemented and cementless. The cemented technique relies on a bone cement to provide fixation of the prosthesis to the bone. In the existing cementless systems, fixation should be achieved by bone ingrowth into a press-fit stem.The company's system is based on a cementless rigid fixation of the femoral component with screws, complemented by ingrowth from the adjacent bone.
Locking plate and screw systems have shown clear biologic advantages in fracture fixation. Screws locked into plates provide a more rigid stabilization. The idea to rigidly fix the femoral component of a total hip replacement prosthesis evolved from the development and testing of these locked plate systems. Additionally, the screw fixation of the femoral component allows one stem size to fit a wide range of femur sizes.
SCYON is building on 17 years of clinical experience and 10 years of commercial experience with a similar hip replacement developed for dogs by two of the founding members of the company. The dog version of the total hip replacement system is now commercialized internationally by Kyon Veterinary Products with more than 10'000 procedures performed at over 120 small animal surgery centers with very good results, providing a sound and unrivalled basis for the development of a human system.